I had a week off last week, which I spent in Normandy with my family. We visited some of the D-Day sites over a couple of days, and also a French theme park. It was a good week off, and I never felt tempted to check my emails or login at any point.
So I was rather pleased to find on my return to work on Monday that neither my diary nor my inbox were full of urgent and important things. Although I do have a problem with my inbox being almost full. There were several emails from MS Exchange to tell me that I was almost at my limit. When the office version upgraded the auto-archiving has stopped working, so my default rules that cleaned up my inbox no longer keep it under control. So even with a lot of pruning and saving emails with large attachments to shared folders Outlook is still reporting that I'm within 20Mb of my limit.
This Week
This week I have mostly:
Done quality assurance for some Project Delivery Fast Stream roles with BEIS. I reviewed all their Y3 bids and sent feedback via the IPA team in Cabinet Office that manages the PD Fast Stream. We also started to get some feedback on our own bids. All the Y4 bids were approved unchanged, which is a great result, and shows the value of working internally to make them as good as we can. Some of the other bids got feedback that we needed to add more, which was what we'd already said to some of the bidders. So I think we're on the right track.
I met the Pentagon Group from Cohort 5 of our Project Leadership Academy. I've volunteered to help mentor them over the course of their year on PLA and the project that they need to deliver as a learning group. I spent an hour or so with them on Monday afternoon talking about how they set the scope of the project, and ensuring that they step back from the solution mode. The key to getting the project scope right, and knowing that you are delivering the correct thing, is to understand the problem that you are trying to solve. Once you've clearly defined the problem you need to set critical success factors. From there you can generate options to meet them, and then choose the one that best meets the success criteria within your constraints.
Caught up on where we'd got to with the workforce planning for the expected spending review. It turned out that we hadn't managed to complete this because we were uncertain on the quality of data that we had, and the risk of double-counting or missing an area out was very high. So it turned into an urgent and important task that dominated the week for Tom and the data team. I'd tried, and failed, to use existing sources to produce something. So the only other option was to ask the various programmes across Change Group to share data with us. We had a long discussion about the best way to go about this at the Change Leaders Forum, especially given that the deadline was Friday 7th (which was later extended to the follow week). Tom and team worked with people from FED, Scottish Devolution and Labour Market programmes to find the easiest way to do this. They realised that the data we needed was already in the programme level workforce plans, and all we needed are copies of these. We're probably going to spend the first couple days of next week making sense of these and writing an appropriate narrative to go with them.
Change Leaders was on Tuesday, and amongst other things it covered progress so far on Change Group Transformation, feedback from the Heads of Profession awayday, what the forum should have as a purpose in future, workforce planning (see above), input to the capability board on space constraints in some of our corporate hubs (especially Manchester), people performance, talent management, brokering, people engagement, arranging cohort 6 for PLA, feasibility funding, and the need to encourage everyone to attend the current round of the DWP Story events.
I made the most of the (relative) lack of meetings in my diary to clear loads of things from my week off, and to catch up with some of the admin tasks that had been parked. I also discovered a couple of blog posts that had been written but not published, so I've cut and pasted them into the system too.
Thanks to…
This week's thanks go to:
Jamie for making my return to work easy by leaving me a handover note with the key issues in them. It meant I'd cleared all the really important stuff by 09:00.
David and Debbie who worked with Jamie to collate all the Fast Stream bids and do internal QA on the Y1 and Y3 posts. The feedback shows that they got this right.
Tom, the data team and colleagues in FED, Labour Market and Scottish Devolution who picked up an urgent and important bit of work on Tuesday and made sure it got turned round rapidly so that the people with the data that we need get as long as possible to meet the very short deadline we've got.
Outside Work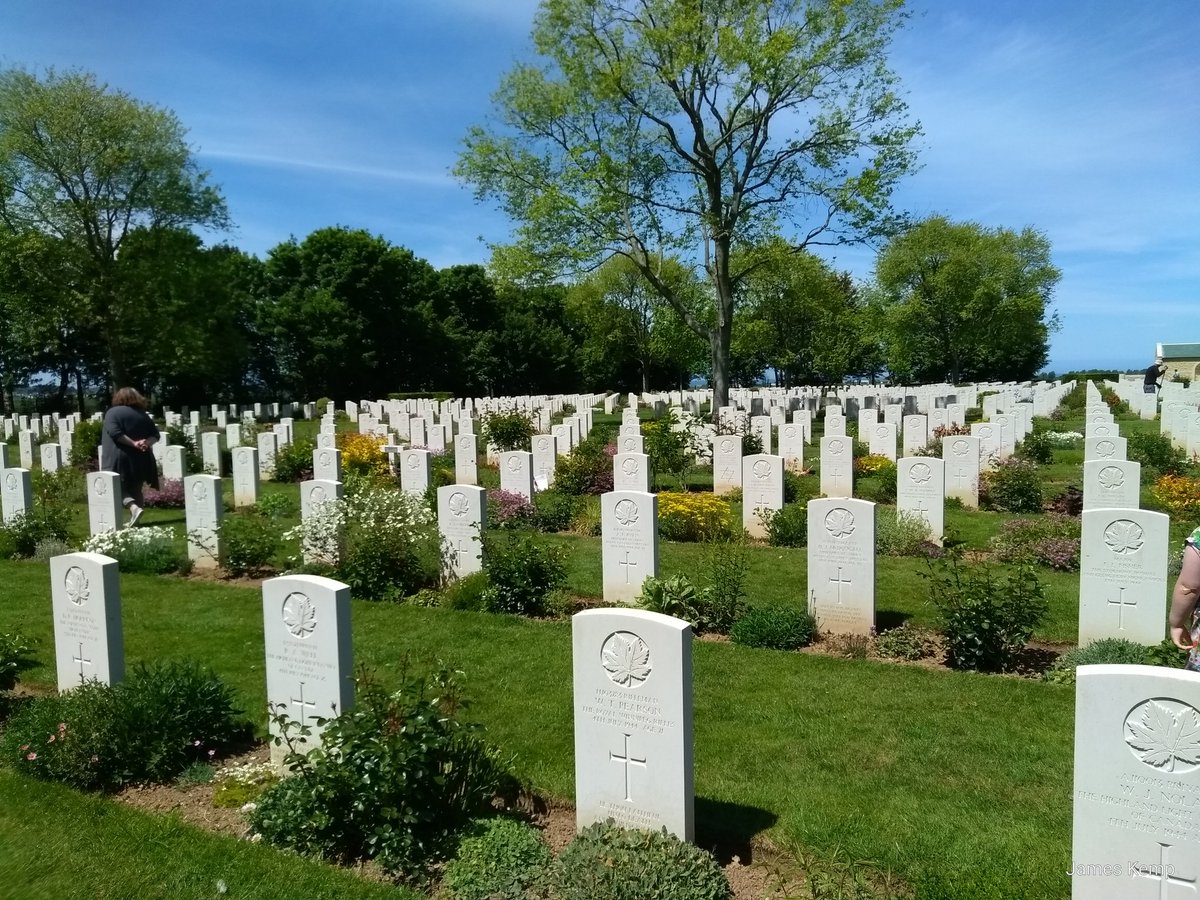 We had a family holiday in Normandy. We left very early on Saturday (25th May) to get the 0910 ferry from Dover to Calais. I then drove from Calais all the way to a campsite near Portbail on the western side of the Cotentin Peninsula. It was a little further than I'd expected, we didn't make it there until 8pm! Sunday was spent recovering from the drive there, getting some groceries in and getting to know the local area. On Monday we went to Pegasus Bridge, where the first allied troops landed to capture a vital bridge linking the invasion beaches with the airborne dropping zones on the Eastern flank. We then visited one of the beaches, stopped in a Canadian war cemetery. We wandered around Bayeux, skipped seeing the tapestry (my wife and I saw it the first time we went to Normandy and the queue was rather long). On the way out of Bayeux we paid our respects at the main commonwealth war graves cemetery, which holds over 5,000 war graves from dozens of nationalities. It's pretty sobering, and the variety of nationalities and services show the scale of the invasion.
This week with being back at work there were the usual scouting things going on. Wednesday evening saw the local beaver colony reprise the ever popular 'Float a Boat, Sink a Beaver' session. The aim is to build a boat out of cardboard, without waterproofing, so that the kids can paddle their cardboard boats across a pool. My daughter Lucy enjoyed the process of building and decorating her boat (directing a team of teenagers as her workforce) If you'd like to see whether she made it over the pool then you might want to watch the video on YouTube https://t.co/DIGxDjqMXU
Later on Wednesday evening I ran a session with the scout troop to produce materials to help us to recruit more adults. The Merstham Scout Group has been really successful, we've got almost 200 young people on the books spread between three beaver colonies (ages 6-8), three cub packs (7.5-11) and one scout troop (10.5-14). We need to set up a second scout troop, and some of the other groups are short of adults, we need four or five per section to make it sustainable, but scouts have two (including me, and I also do cubs), as do three of our other sections. So we need a dozen or so more adult volunteers to help.
Next Week
I've got another whole week in London (although I've now planned and booked travel for the following three weeks). Monday has a follow-up session to finish our business plan, which will have our key deliverables as a focus. Tuesday I'm meeting with CCTUS to talk about various things in Change, and then I'm attending a Heads of Profession workshop on practical steps to implement cross-departmental brokering for PD professionals. I'll also be working on the workforce planning through the week.