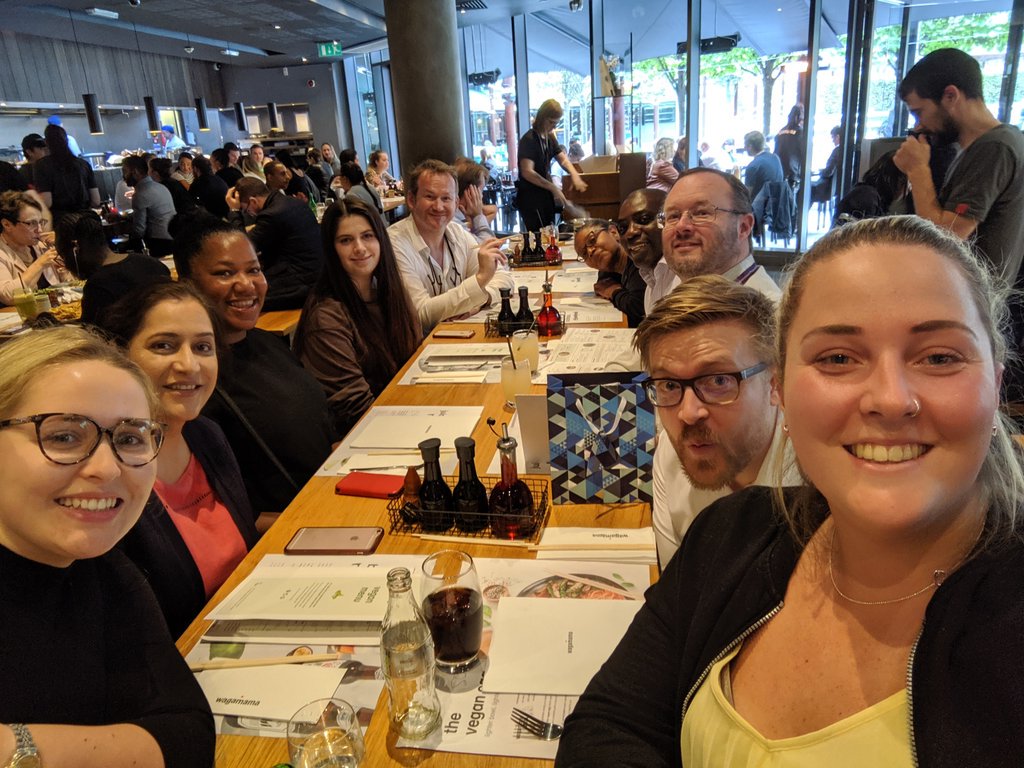 After almost three years I'm now in handover mode. I'll be going to work for DEFRA on loan from Thursday 12th on EU Exit contingencies. My last day here will be Tuesday 10th September. That's two weeks short of three years. Reflecting on it shows that it's been largely unremarkable. Being unremarkable is about the best you can hope for in a corporate role. The job is to avoid the excitement before it happens, to keep all the plates spinning. If you do an excellent job then almost no-one even realises you were there.
So I'm proud to say that my time has been unremarkable.
Lots of great stuff was done by other people, all I did was to make space for them to do what they wanted and needed to achieve. I'm really pleased with what has been done by the fifty or so people who shared looking after the Project Delivery Profession in DWP with me. Without them DWP wouldn't be one of the leaders across government, but more importantly the people in the profession wouldn't have a range of tools, tips and techniques to help them improve their capabilities and choose career paths.
I'd like to thank people for what they've done, for perseverance when it seemed pointless and most of all for inspiring each other to carry on and do more. I'm not going to name names, there's a danger that I forget someone by accident, but I will list some of the brilliant things that have stuck with me. In no particular order:
Making the Project Delivery Profession in DWP a real thing that both the organisation and the people in it want.
Not one, but two Project Delivery Profession conferences. I do hope that there is a third next year.
The Project Delivery Profession Awards. Again we have run this twice. It was touch and go the first time and there was a leap of faith in getting it done. But the feedback from those nominated was brilliant. I hope this continues too.
Embedding the Project Delivery Competency Framework in our major change portfolio and using it for both career development and recruitment.
Reviving talent management and developing a scalable approach so that we can ensure everyone gets support to develop their careers.
Growing our Project Delivery Fast Stream intake from four per year to 12. This involved finding 26 posts for PD fast streamers this year, and we'll need 30 next year and 36 the year after!
Persuading ET, and by extension Finance and HR colleagues, that new projects always come along to replace the ones that we finish. Partly the SR15 projection that there should be 60 of us when there are actually over a thousand helped this argument. This gave us a more robust workforce plan, which two years on is within a couple of percent of the number we forecast.
Seeing the confidence of team members build when their ideas became real things. I've seen a number of the people in the team transformed just by listening to their ideas and letting them get on with them.
Supporting the Project Leadership Academy, mostly run by change leaders, and helping it grow to support PD colleagues in other government departments.
Establishing a new change function, to try and get in front of the change curve and shape it. The baton is being handed over to PAAD colleagues to continue.
Finally doing our business plan so that the whole team, and the people we serve, know what it is that we are trying to achieve.
Lots of road shows, interviews, mentoring, meetings and chats where I've met a fair proportion of the people that make up the Project Delivery Profession in DWP. There are a lot of remarkable people out there.
There are loads more things that I've not mentioned, but that's because I've purposely not gone back and checked my notes, or tried to be exhaustive. There's just so much going on that no-one can keep up with it all.
I'm looking forward to a few months at DEFRA helping with the response to EU Exit, and then to finding a new portfolio to manage.